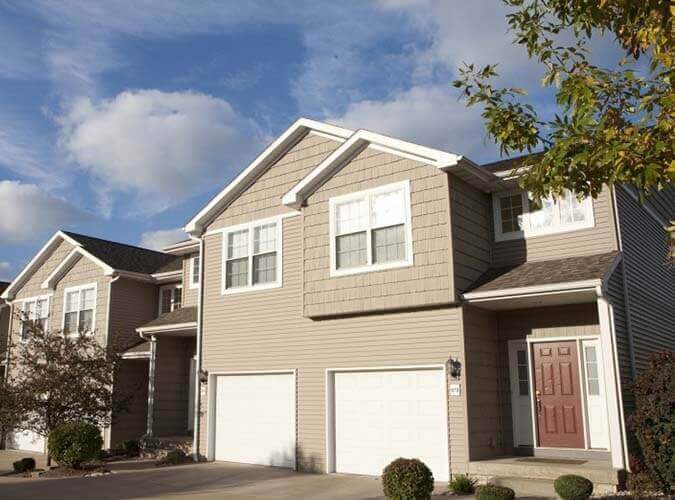 COMPANY OVERVIEW
nhs Property Management, Inc. is an outgrowth of Noah Herman Sons Builders that was founded in 1949. Howard and Allan Herman combined talents and resources to purchase their father's business in 1966 and expanded operations to include real estate and property management by 1969. The real estate division became Coldwell Banker NHS, Realtors with the purchase of a Coldwell Banker Residential Affiliation in 1985. nhs Property Management, Inc. incorporated in January 1993 with Allan Herman as President and Jeffrey Symmonds as Vice President. It is now a full service property management company dedicated to providing quality service to both owners and tenants. Whether you are looking for office, retail space, multi-family management or multifamily leasing of lofts and apartments in Peoria, East Peoria or Dunlap IL, nhs Property Management is here for you.
nhs Property Management has grown from a company managing a twelve-unit apartment building to its current portfolio of over 700 residential multi-family and condominium units, 349,000 square feet of office space, and 161,000 square feet of retail space. Jeffrey M. Symmonds was hired as Property Manager in 1983 and acquired his Certified Property Manager® (CPM®) designation in June 1988 and is the designated managing broker. Jonathan Symmonds has also served as a Property Manager with nhs for the last twenty-eight years and has a background that includes all aspects of property maintenance and improvement. He is responsible for the supervision of all maintenance services provided at each managed property and is dedicated to maintaining the highest possible standard of quality for our tenants.
nhs Property Management's growth and reputation is a direct result of providing quality services to our clients. Prospective tenants look for properties managed by nhs. Our cutting edge commitment to our clients' needs, teamed with our relentless dedication to quality service, and the implementation of the highest management standards attainable anywhere altogether account for our past growth, and empower us to best meet new management opportunities now and in the future.